In recent years, many young people have moved out of Rhode Island, and it's important to understand why! You see, Rhode Island is a small state, which makes it harder to keep young talent. Here, they won't have many options to grow their career; there are not many things to see and do, etc. Anyhow, if you are wondering what else people don't like about this place, you might want to continue reading this text! Here, you'll discover the seven most common reasons why young professionals are leaving Rhode Island!
1 – For starters, there are limited job opportunities
Well, due to its smaller size and economy, Rhode Island may struggle to offer a wide range of employment prospects across various industries. This limited job market can challenge young experts seeking suitable positions in their desired fields. And the lack of diverse employment options and career paths may lead them to explore opportunities in other states where they perceive a greater abundance of jobs and growth potential. So, if this is the reason why you want to try your luck somewhere, you better prepare yourself for a move to a state that offers a booming economy. In that case, check out some of the most popular cities in Texas among young professionals. Also, find out what NY has to offer, California, etc.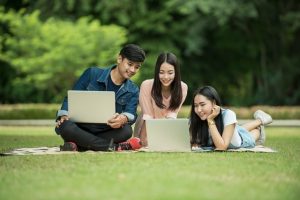 2 – Higher costs of living are one of the main reasons why young professionals are leaving Rhode Island
The higher cost of living in Rhode Island is another prominent factor contributing to the departure of young professionals. And compared to the national average, the state's expenses are higher! Therefore, housing, transportation, and healthcare can be a considerable burden on people who are starting their careers and have limited incomes. So, it is no wonder why young professionals may find it challenging to cover those costs. That's why the best way to earn more and get a well-paid job is to relocate elsewhere! 
So, to move to another state like a pro, you should engage with specialists. And thanks to reliable interstate movers, you can make that transfer simple and easy. All you have to do is figure out where you want to live, and they will safely transport your belongings there. You see, with them as your partners, you can organize a smooth move, properly prepare your items for relocation, etc. 
3 – Lack of career advancement is also why young people want to move out of Rhode Island
This is, for sure, a key factor causing young professionals to leave the state. With its smaller job market and a limited number of industries, these people may feel that their career growth potential is restricted. There are not many opportunities for promotions in Rhode Island, specialized roles, or positions with higher responsibility. Therefore, it can be difficult for them to envision a long-term career trajectory within the state. With that said, young people usually opt for places that can offer them various business benefits. So, if you want to pursue your career somewhere else, check why Florida has become a go to state for young professionals. Also, find out what Texas has to offer, California, New York, Washington, DC, etc.
4 – Young people also want better education options
You should know that education opportunities play a significant role in the decisions of young people to get away from Rhode Island. While the state has several higher education institutions, young experts are rather opting for specialized degrees or programs that may perceive better options in other states. That's why they want to live in some of the best cities in the US for young professionals.
And, since Rhode Island has limited educational opportunities, it is no wonder why they are seeking out locations with a broader array of educational choices. There, they can receive higher education and gain a competitive edge in their respective fields.
5 – Young professionals are leaving Rhode Island for better recreational and entertainment options
This is another common reason why so many young people are planning on moving out of Rhode Island! You see, the state's cold winters and limited outdoor activities during certain seasons make young professionals want to leave. They want to live in a place where they can enjoy spending free time outdoors and having an active lifestyle. Therefore, they are planning to relocate to a state where they can have fun hiking, biking, water sports, etc. 
6 – Social and cultural factors significantly impact the decision of young professionals to leave Rhode Island as well
Some individuals may perceive a lack of vibrant social and cultural scenes in Rhode Island! So, that is leading them to look for places with more robust and diverse offerings. That's why this is, for sure, another reason why so many young people want to move from this state. And they are leaving it for surroundings where they can enjoy a thriving arts and entertainment scene, diverse culinary options, live music venues, and bustling nightlife. So, if you are planning on doing the same, check out some of the best cities on the East Coast for youngsters. Also, you can start a new life somewhere on the West Coast, in southern parts of the US, etc. Anyhow, all those spots have lots to offer to young people who are seeking to live in a more urban environment.
7 – In Rhode Island, you won't have many chances to network and make professional connections
You see, networking and professional connections are part of the reason why young professionals are leaving Rhode Island! Therefore, since that is essential for career growth and advancement, you won't make a mistake moving out of this state! And before you prepare for that move, take your time to seek out locations with larger professional networks, industry clusters, and a more robust business community. There, you'll find lots of job opportunities, mentorship, collaboration, and exposure to industry leaders and innovators!